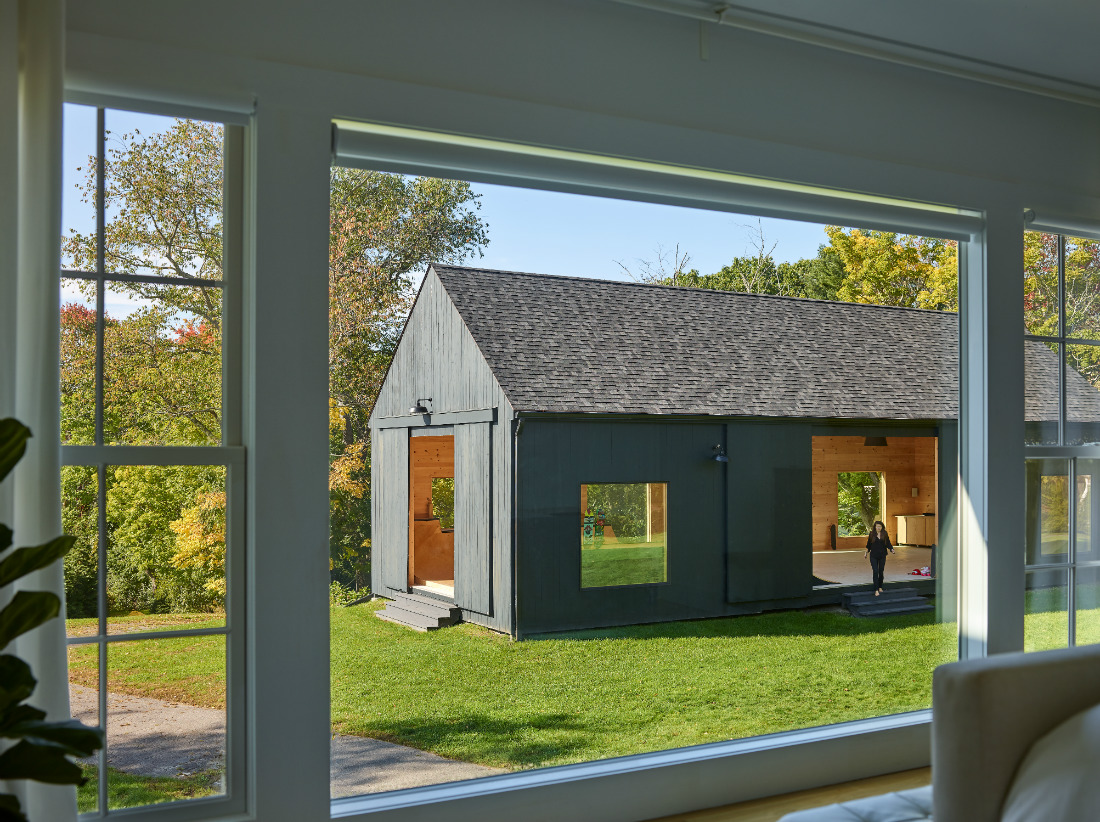 My barn has become a bit of a small-town celebrity with its own five minutes of fame on social media.
#skatebarn. #lifegoals. Almost daily, I have "creepers" slowly driving by the house (sometimes multiple times) trying to get a peek inside…
What's inside you ask?! A skate park. Yup, for skateboarding. Perhaps it seems a bit excessive to you, but really, it made all the sense in the world… let me explain.
Eight years ago my family and I moved from Portland, OR "back" to the East Coast. I am a born and bred Jersey tomato!
We found this gorgeous property with a 1793 farmhouse and a few other buildings, including the crumbling fieldstone foundation to what is now our beautiful barn.
Instantly, I knew that the barn was going to be one of my first "projects" to get after…a true passion project.
The brief for the barn was pretty simple:
1. Provide privacy to the two homes that sit on either side of it (the barn sits between the main house and a back cottage)
2. Be an extension of the outdoors and incorporate my love for simplicity and Scandi design. I was able to work with the incredibly talented Dan Hisel who came up with really the most important detail of the entire barn, the huge 8' windows.
With these windows, you can easily see the backyard beauty from the front side….they really are stunning!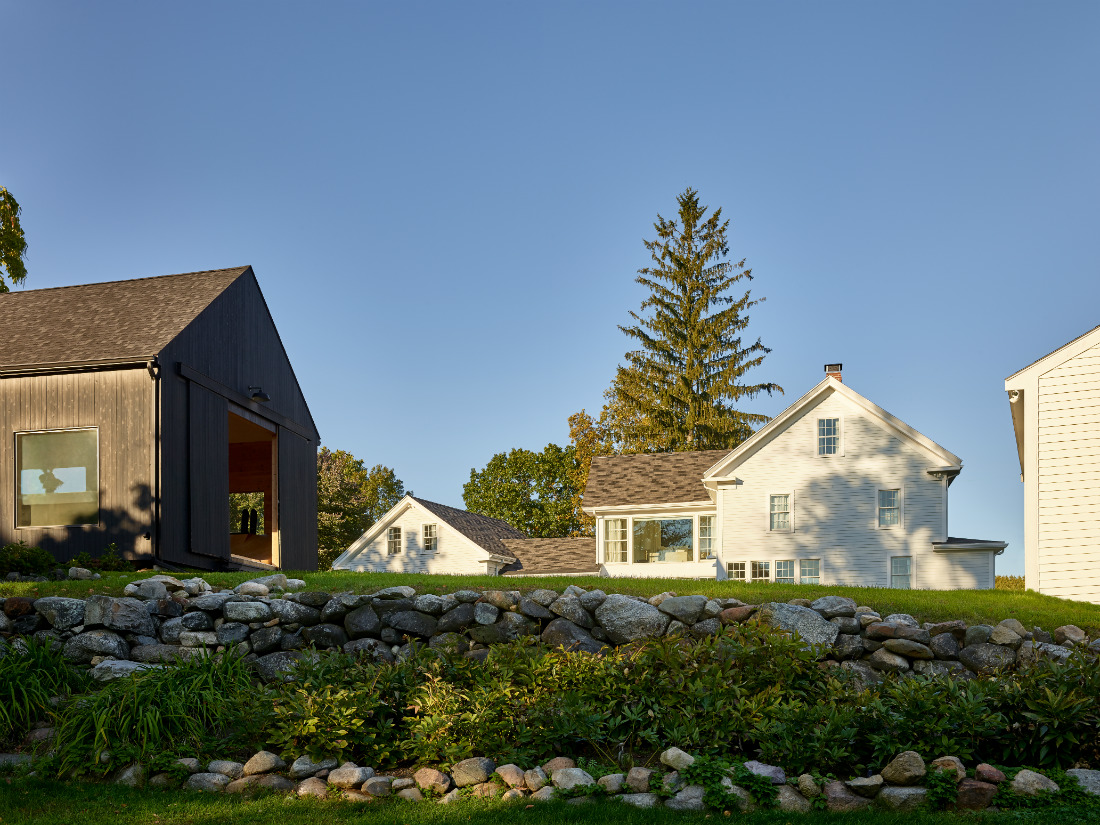 At the beginning of the project, there was no "purpose" for this building other than the property needed it, and I wanted to build it!
But, after the walls started going up, this 24'x60' space was begging for purpose (aren't we all these days?!).
OK… rewind to conversations with my hubby over the years. He skate(board)ed all his life, and always dreamed of having some sort of skateable "thing" in his home as he got older.
The conversations ranged from "Do we pave the driveway and install curbs along it?" Nope, I wanted a gravel driveway.
"Do we have a secret concrete bowl back in the woods?" Nope, that land is protected by the conservation and we could possibly lose the house if they found out!
"Do we install a concrete pool in the yard for him to skate?" Nope, if we are putting a pool in, you bet your fanny my kid is going to be swimming in it during the season you are going to want to be skating!
I kept mentioning to him the barn, saying "Why don't you just build your stuff in the barn?" It just made sense to me, and it finally gave my baby (it was "MY" baby at that point) a purpose.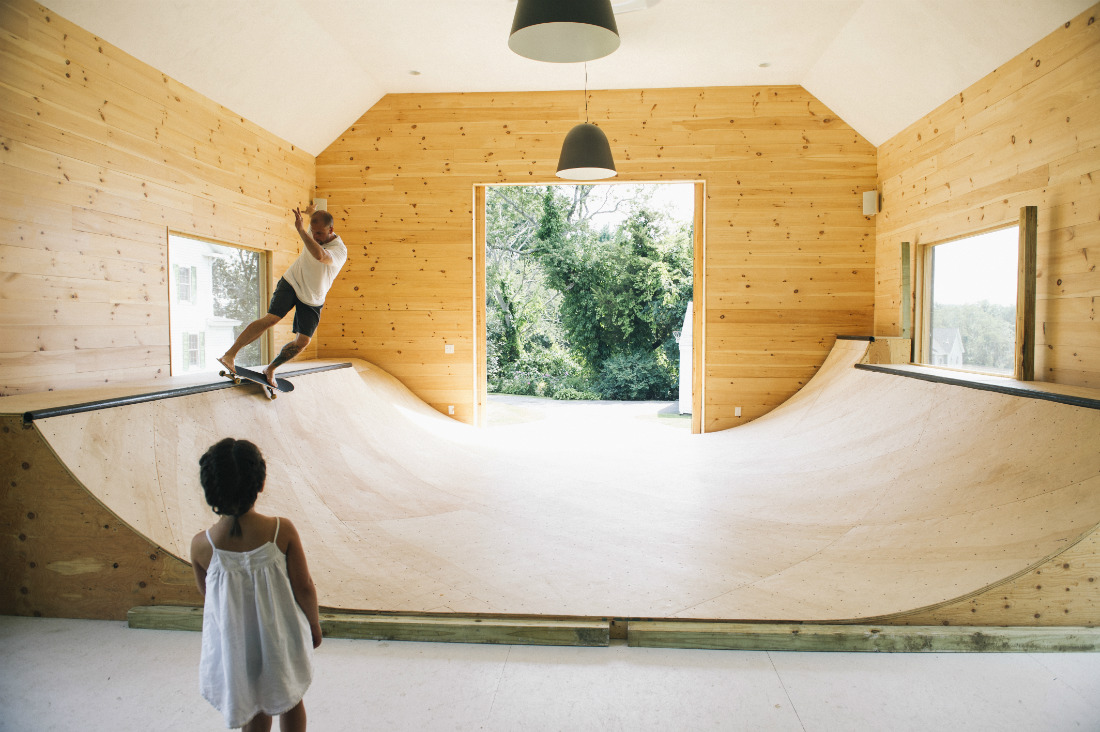 Believe it or not, this conversation went back and forth a bit, but he finally accepted that I really meant it. I really was going to "give" him the barn to do whatever he wanted.
After all, I just wanted to build it. I honestly didn't care what we would use it for! So, win-win!
He connected with a few friends from Red Alert Skateshop who came to help build the infamous mini-ramp… and it's all history from there.
We have had friends from all over the world come to skate and dance and party with us in that space.
We have had gangs of children take it over and use it as their own personal jungle gym, complete with a slide made for 20!
We have a place where our little lady can stretch her legs when there is 3 feet of snow outside and we just need to get out of the house.
And, when we have guests in the cottage, we don't see them at all! (I really do love my people… but doesn't everyone love their privacy?!).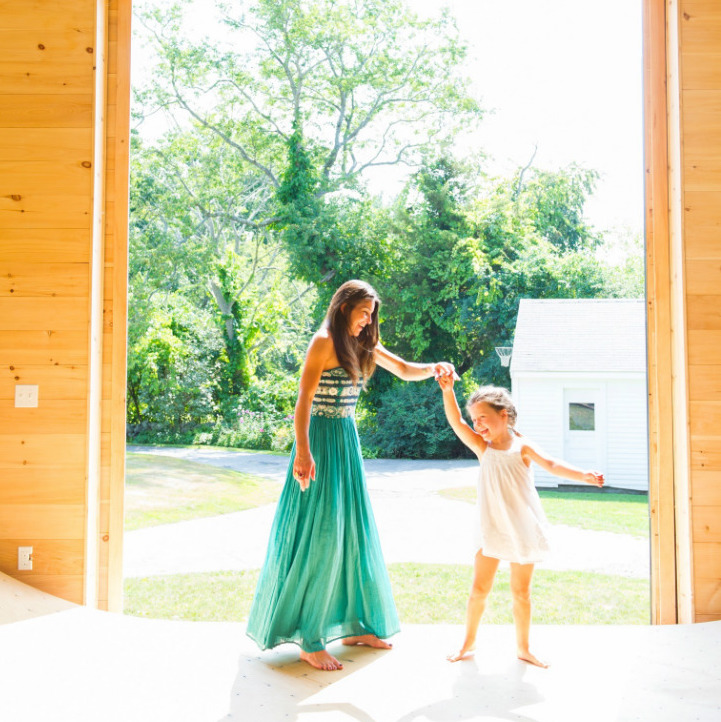 So, to the "why not" portion of this little story.
Why not take your dreams and make them a reality. My husband always dreamed of this and we had the space…kismet!
Sometimes we forget that our dreams can turn into reality, even when they seem so far fetched or flat out ridiculous.
I mean, come on, I have an actual skate park at my house… that is ridiculous! But really, who is to say that?
It's your home, do what you want! Why not?! ♥
Ready to enter a world of yes? Let's talk.